Art with Carmelita's
We are proud to announce the winners of Carmelita's Southwestern Art Competition! First place received $100 and the opportunity to paint a Northern Michigan scene of their choice on the winning moose antlers. Their work, along with all contestants' first entries, will be displayed in Carmelita's Restaurant for the community to see.
Second place received $25, third place received $15, and 4th place received $10.
4th place - Lucy LaCross!
3rd place - Evelyn Rob!
2nd place - Aster Davis!
1st place - Nynna Jarvi!
Thanks to everyone who participated, and a big thanks to Carmelita's Southwestern Grill for supporting our students!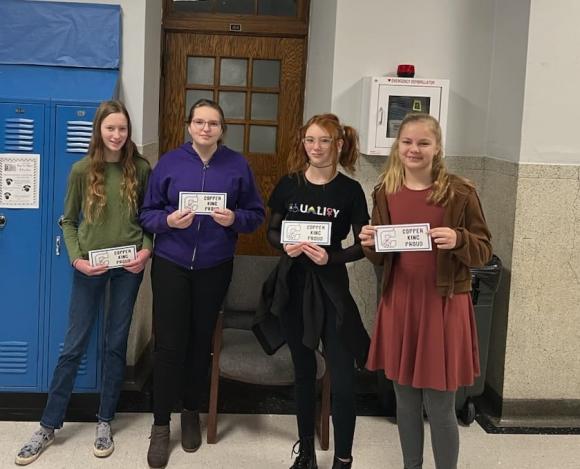 PHOTO CAPTION: