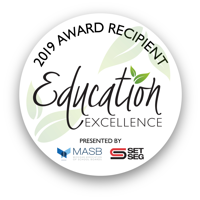 Thank you for taking time to visit the C-L-K Web site to learn more about one of the State's premier school districts. The Public Schools of Calumet, Laurium & Keweenaw was founded in 1867, and the success experienced by the district since then has truly been remarkable. While our Website tells a powerful story, the best way to get to know the school district is to come and visit us. I am convinced you will like what you see....Thank you.
Christopher M. Davidson
Superintendent
Student Illness Quick Reference
Parents/Guardians: Please refer to this flow chart as a guide for determining your child's exclusion from school
when they are experiencing symptoms of illness.