Help Enhance CLK Students Education and Leave Your Legacy
The Public Schools of Calumet, Laurium & Keweenaw offer a number of honor societies to recognize alumni and friends whose support helps maintain the School District's tradition of excellence. We are truly grateful for each gift that supports CLK School's mission of preparing students to create the future.
Agassiz Society
The Agassiz Society recognizes those who provide the future of the Public Schools of Calumet, Laurium & Keweenaw through a bequest or a planned gift. Our estate and gift giving society is named for Alexander Agassiz who influenced almost all aspects of life in early Calumet including the first school built in 1875 named Washington School. No minimum amount is required to join the Agassiz Society. You automatically qualify for membership when you give a gift or notify the CLK Advancement Office that you have included the CLK Schools in your estate plans.
The Agassiz Society Poster (PDF)
Lifetime Giving Societies
The societies named below recognize those who give cash, securities, gifts-in-kind, or irrevocable planned gifts at the following levels:
$ 5,000-$ 9,999 Edwin Hulbert Society

$10,000-$24,999 James MacNaughton Society

$25,000-$49,999 M.M. Morrison Society

$50,000-$99,999 Charles Briggs Society

$100,000-$249,999 E.T. Curtis Society

$250,000-$499,999 E.J. Hall Society

$500,000-$999,999 R.J. Hodges Society

$1,000,000 and above W.E Trebilcock Society
Lifetime Giving Societies Poster (PDF)
Annual Giving Clubs
The clubs named below recognize those who give cash, securities, gifts-in-kind, or irrevocable planned gifts at the following annual levels:
$100-$249 Students Club

$250-$499 Teachers Club

$500-$999 Principals Club

$1,000-$2,499 Superintendents Club

$2,500-$4,999 Board of Education Club
Once a King......Always a King
Donors Corner
Help CLK Create the Future
CLK's alumni and friends help us provide learning experiences so our students can create the future - for all of us. No matter the size, every gift makes an impact at CLK. Thank you for your investment in our students and mission!
Featured Donors
Gene '57 and Sherry Arntsen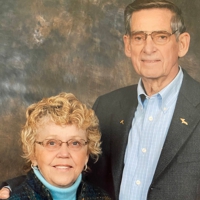 Gene Arnsten grew up on Pine Street in Calumet, graduating in 1957. In high school, he was enrolled in the academic track and was a multiple sport athlete. Gene earned 10 letters while at CHS with three in football, three in basketball and four in track. He received the George Gipp All-American Award, which is presented each year to the outstanding CHS senior male athlete (1957).

After high school Gene enrolled at Michigan Tech where he "majored in pool and pinochle." He left Tech after only one year, working as a night clerk at the old Scott Hotel and also was a logger, cutting spruce and balsam with a Swede saw.

Eventually, Gene made his way to Milwaukee and found work as a draftsman for Cutler Hammer. After working three years he returned to Michigan Tech and graduated with a BS in Forestry in 1964 and a BS in Engineering Administration in 1965.

After graduating from college, he worked with Calumet and Hecla in the forestry division in the Keweenaw. He was a district forester in charge of timber acquisition and eventually was in charge of forestry districts in Michigan, Wisconsin, and Minnesota.

In 1992, Gene formed his own company, A & M Forest Marketing Corporation, which harvests and markets timber products almost exclusively from its own lands.

Gene's second company, Bird's-Eye Creations, was established in 1993. The manufacturing facility, warehouse, and showroom was located in Mohawk. About 90 percent of the products manufactured there are from bird's-eye maple; the rest are from curly maple and plain maple. Primary products of Bird's-Eye Creations are produced for the automotive, pool cue, and musical industries. The company also manufactured custom furniture, interior moldings and castings, paneling, and many gift items.

Gene has since retired and with his wife Sherry they divide their time from May through December between Lake Medora and Marquette; and from January through April in Fort Myers Beach, Florida.

Gene was asked why he made a gift to the CLK Schools and he replied, "I decided to make a donation to the CLK Public Schools not only because it is my alma mater, but also because of the good education that I received from some excellent teachers and coaches. Sports and coaches gave me the confidence I needed to move forward. I have great lasting memories of my time in school where lifelong friendships with classmates developed that I still enjoy to this day."
Col. Stephen J. Danis '48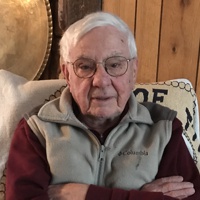 Steve Danis grew up in Allouez, graduating in 1948 and his course of study in high school was Engineering. Before attending Calumet High School he attended other local schools in Ahmeek, Tamarack, John Duncan, Osceola and Sacred Heart. While at CHS he was in the JROTC program for four years and played football for three.

Steve enjoyed his high school JROTC days as he was taught by World War Veterans. First Captain Lillesand (WW II) and First Sergeant Taylor (WW I) were his first instructors followed up by First Captain Kalina and First Sergeant Kelly. Steve had great respect for these men and they had such an impact on him he wanted to pursue a career in the military and someday be involved in a high school JROTC program. While in high school he joined the Michigan National Guard as a member of A Company, 107th Combat Engineers in Calumet.

After high school he attended Michigan Tech University and graduated in 1953 with a degree in Forestry. Right after graduation he was commissioned a 2nd Lieutenant in the Corps of Engineers. He went on to serve for 26 year and was stationed in Asia, Europe and many posts in the United States.

On relief from active duty, Steve accepted the post of Senior Army Instructor at North Pitt High School in Bethel, North Carolina. He was the JROTC instructor there for 15 years. Steve has a strong belief in the high school JROTC programs as it offers structure to many students who would be without it otherwise.

He retired from his teaching position and returned home to the Copper Country and now resides in Traprock Valley. He enjoys walking and "scooping" snow.

Steve has long been a supporter of the Public Schools of Calumet, Laurium & Keweenaw and recently made a major gift because as he puts it, "I contribute to the CLK Schools because good public schools are essential to the preservation of the Republic."
Barb '55 and Paul Horton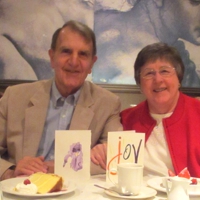 Barb (Langdon-Herveat) Horton grew up in Kearsarge, graduating from Calumet High School in 1955. During high school she was enrolled in the Academic track and was involved in the Booster and Drama Clubs while also participating in Eulalia.

After high school education for Barb was a lifelong journey taking college classes while working full-time and growing her banking career. Barb graduated from Michigan Tech University in 1969 with a BS in Business Administration. She had a successful career at D&N Savings Bank, culminating as senior vice president for operations. After leaving the bank, she started a consulting firm and was hired by one of her client companies, which was purchased by biomedical engineering giant Medtronic.

Barb and Paul divide their time from May through October between Houghton and Rabbit Bay; and from November through April in Tucson, Arizona.

Barb's strong wish to provide children with an option for higher education led her to establish the Lighthouse Learner Program for CLK students. Upon graduating from Calumet High School, Lighthouse Learner students earn a four year full scholarship to Michigan Tech University. She also provides scholarship funds for Horizons High School (CLK's Alternative High School) graduates. Barb provided funding for the renovation and beautification of Horizons High School.

When asked why she has been so generous to CLK and their students she said, "I am very committed to making a contribution with my life. And, I have the opportunity to make a financial contribution. I believe that education is extremely important."